10/3/2017:
Today in history, Russia signs a treaty with the Turks, ending a three-year conflict between the two countries in 1739.
Today in history, The first conference on wireless telegraphy in Berlin adopts SOS as a warning signal in 1906.
Today in history, The Space Shuttle Atlantis (see picture below) makes its maiden flight in 1985.
Today in history, After 40 years of division, East and West Germany are reunited as one nation in 1990.
10/4/2017:
Today in history, Napoleon Bonaparte rises to national prominence by suppressing armed counter-revolutionary rioters threatening the National Convention in 1795. He will change his surname to Bonaparte in 1796 following his first military victories.
Today in history, The Union ship USS South Carolina captures two Confederate blockade runners outside of New Orleans, La. in 1861.
Today in history, Willie Gillis Jr. (see picture below), a fictional every man created by illustrator Norman Rockwell, makes his first appearance, on the cover of The Saturday Evening Post; a series of illustrations on several magazines' covers would depict young Gillis throughout World War II in 1941.
Today in history, Sputnik 1, the first man-made satellite, is launched, beginning the "space race." The satellite, built by Valentin Glushko, weighed 184 pounds and was launched by a converted Intercontinental Ballistic Missile (ICBM). Sputnik orbited the earth every 96 minutes at a maximum height of 584 miles. In 1958, it reentered the earth's atmosphere and burned up in 1957.
10/5/2017:
Today in history, Women of Paris march to Versailles in what will become known the March on Versailles to confront Louis XVI of France about his refusal to promulgate the decrees on the abolition of feudalism, demand bread, and have the king and his court moved to Paris.The march will be one of the earliest and most significant events of the French Revolution.
Today in history, The first ball-point pen is patented by Alonzo T. Cross (see picture below) in 1880.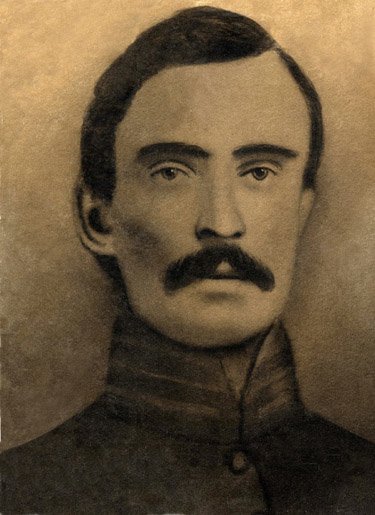 Today in history, Bulgaria enters World War I on the side of the Central Powers in 1915.
Today in history, Police attack civil rights demonstrators in Derry, Northern Ireland; the event is considered to be the beginning of "The Troubles" in 1968.